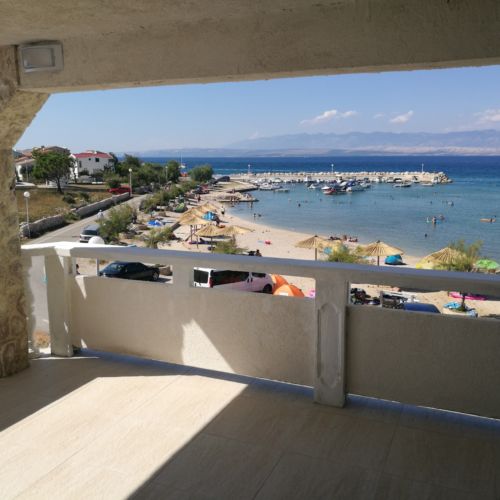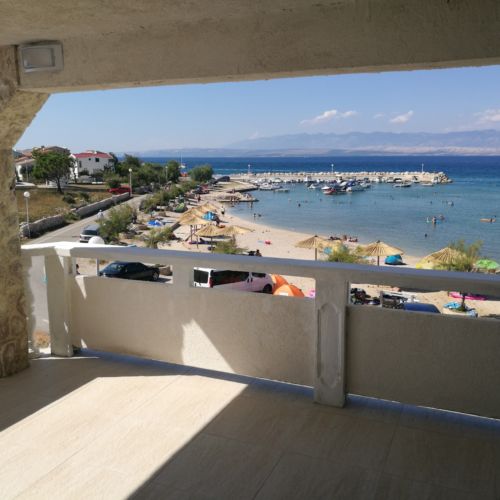 1/36 photo(s)
Useful informations
Guaranteed confirmation in 1 workday

Free WiFi

Open: 1. June - 1. October

Air conditioning

2 apartment, 6 capacity

Spoken languages: Croatian
Guaranteed confirmation in 1 workday

Free WiFi

Open: 1. June - 1. October

Air conditioning

2 apartment, 6 capacity

Spoken languages: Croatian
Description of the accommodation:
Ideal for families too
Apartman je udaljen 3 km od centra mjesta gdje se nalazi ljekarna, ambulanta pošta i crkva, dućana 200 m te prvog
restorana 100 m. Preporučuje se otić na plažu Duboka draga i Crvene stijene koje se nalaze na samom kraju otoka gdje
je sve u potpunosti prirodno te doživjeti otok Vir u potpunosti.
Full Description
Show less
8 Biskupljača XV street, Vir, 23234 (Croatia)
The rating of

Apartmani Tudek Vir

is

9.4

from the maximum

10

,

4

based on actual and valid guest ratings and reviews.
Very good
(
4
guest reviews)
100%
Staff:
Cleanness:
Price/Value:
Comfort:
Services:
Accessibility:
Guests can only send ratings on the RevNGo website based on actual personal experience about the accommodation
Already 775 000 valid guest ratings
"
A hirdetésben leírtakkal ellentétben wifi nincs, illetve a kapcsolattartó utazási iroda (Wolf tours) többször megváltoztatta az árat menet közben, nem viselkedtek professzionálisan. A szállásadó angolul nem beszél, csak németül, erre érdemes készülni. Egyébként a szállással minden rendben volt.
"
"
Nagyon kedves szállásadó, szuper kilátás és elhelyezkedés
"
Translation
Young couple
based on 8 day(s)
(10 month(s) ago)
"
Nem volt wifi, kevés meleg víz.
"
"
Gyönyörű kilátás, pár lépésre a strand, barátságos szállásadók.
"
Translation
Family with small child
based on 8 day(s)
(10 month(s) ago)
The guest did not write a review.
Family with small child
based on 8 day(s)
(10 month(s) ago)